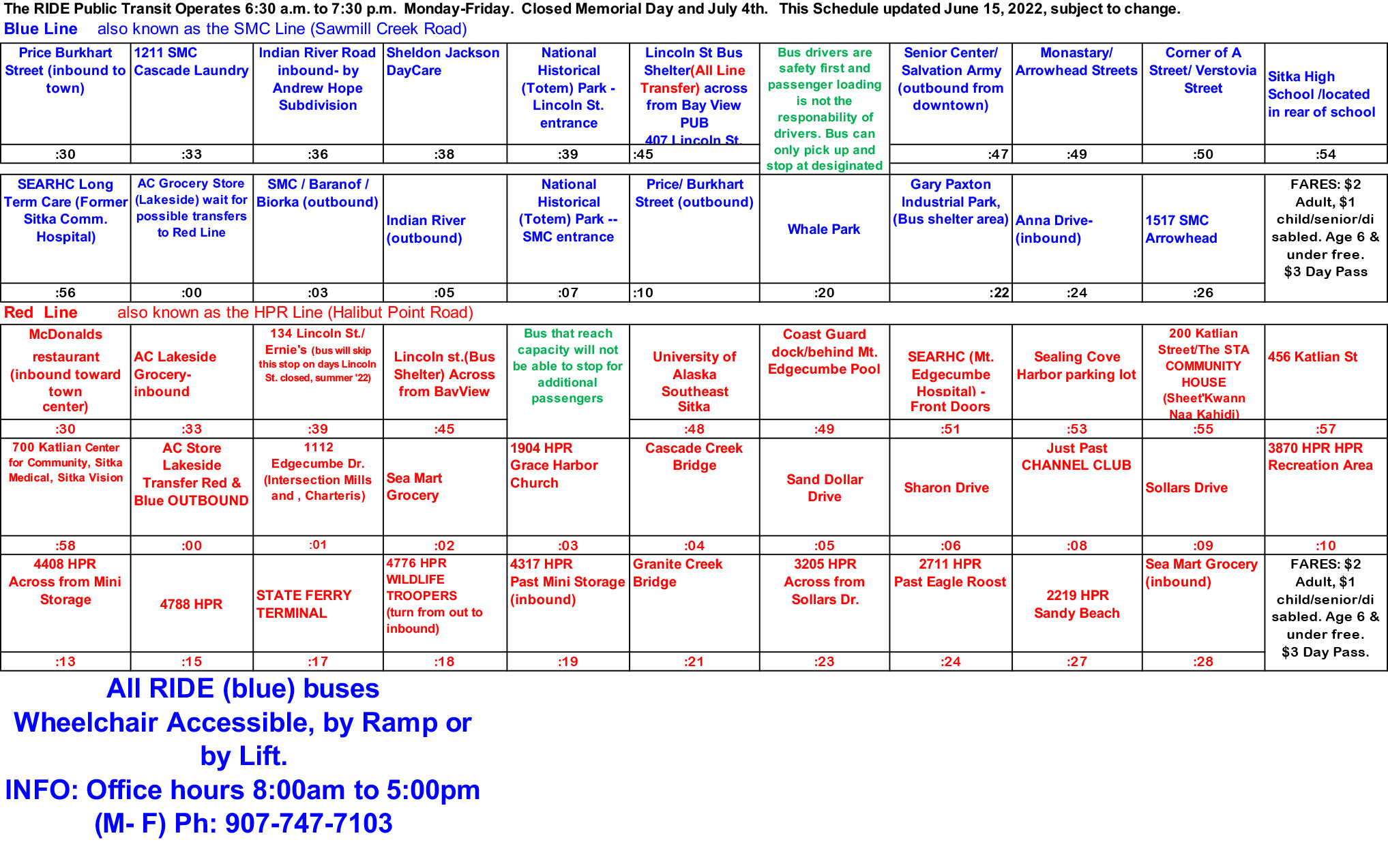 the RIDE continues to run limited service right now
We are back in service, but right now we're down to two lines instead of our usual three. The attached images show our two-line schedule. We hope to be back up to three lines soon. Please remember that masks are recommended. Please follow all bus driver requests, no eating or drinking on the buses, and we are running at 100-percent capacity after months of 50- and 75-percent capacity.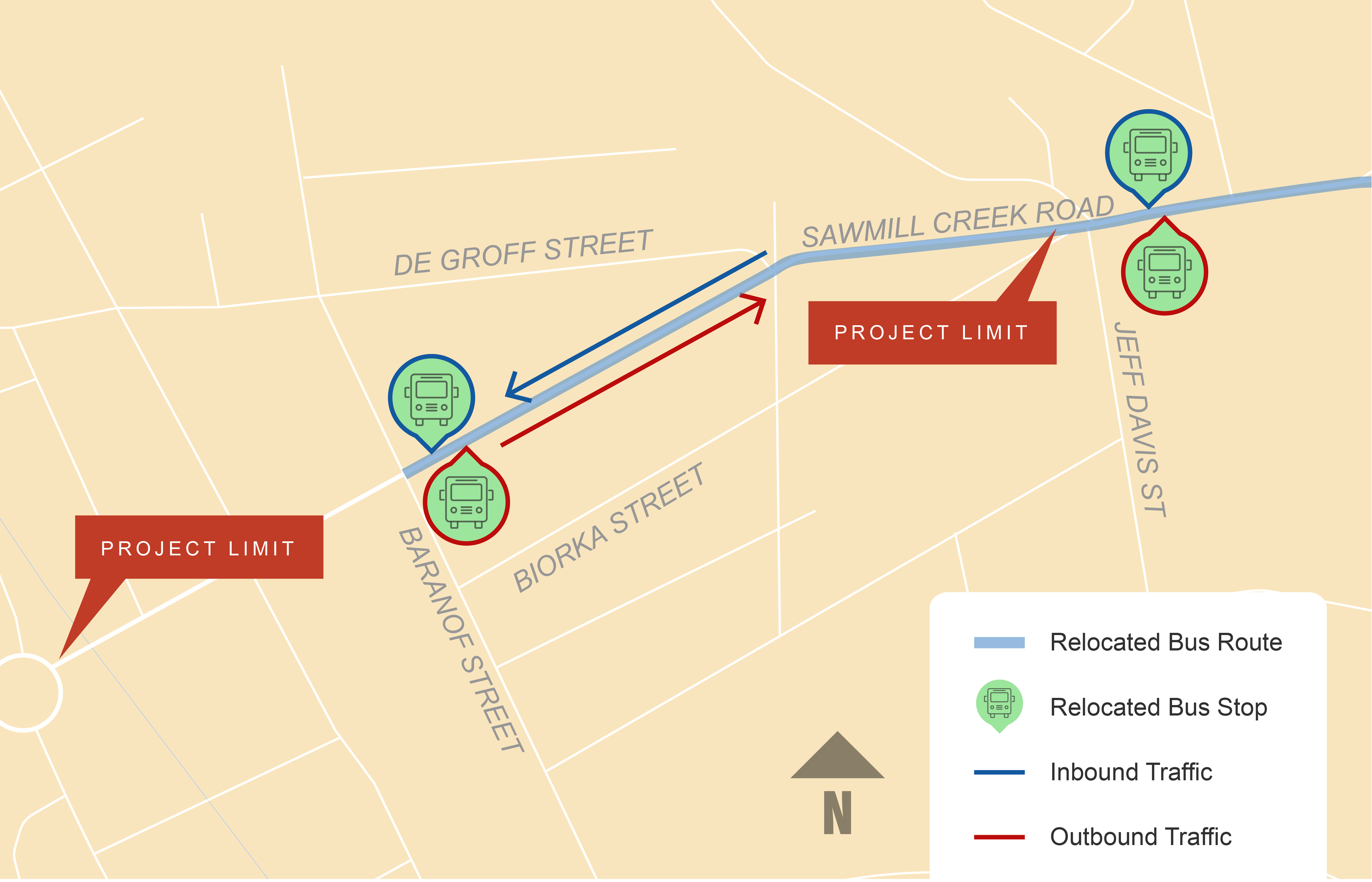 Construction end means relocation of the RIDE bus stops
Last July, the road construction project on Sawmill Creek Road forced two of our bus stops to be moved. Now the two moved bus stops are moving back to their original locations as construction winds down for the season.
The stop at Baranof Street and Sawmill Creek Road that had been moved to DeGroff and Baranof, is now back at Baranof and SMC. The stop near the project end at Jeff Davis and SMC, which was relocated further along SMC to near the recycling center, is back to Jeff Davis and SMC.
For updates about the construction project, go to http://www.sawmillcrk.com or email info@sawmillcrk.com.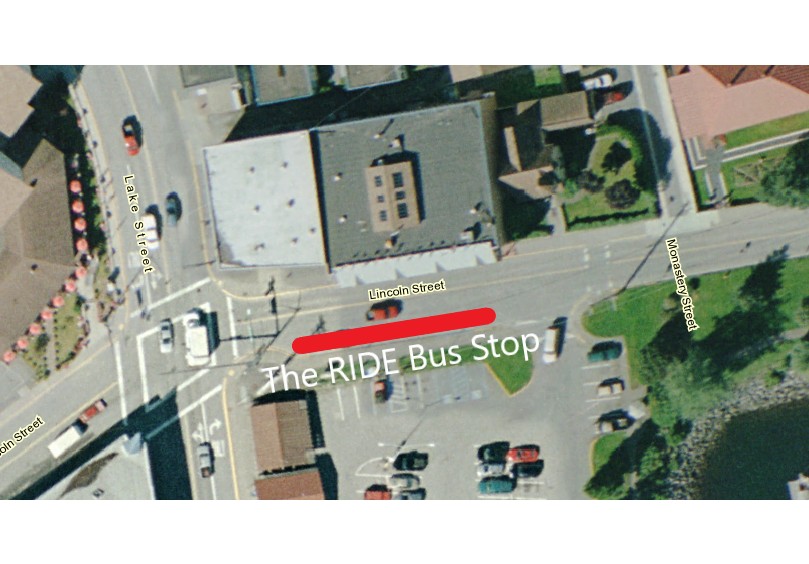 City relocates downtown bus stop for the RIDE
The RIDE will be relocating to a new bus stop in the downtown area across from the Bayview building near the Crescent Harbor parking entrance on Lincoln Street. Parking is NOT permitted in this new bus stop which is painted red. Relocating the new bus stop creates additional parking in the Crescent Harbor parking lot. Beginning June 1st, the old RIDE pickup area located in Crescent Harbor will be available for day-use parking only. Please contact the City and Borough of Sitka Public Works Department with any questions at 907-747-1804.

the RIDE seeks transportation manager
the RIDE is looking for a transportation manager to schedule drivers and handle maintenance requests for the buses, and occasionally fill in when more drivers are needed. This position, which is hired by Sitka Tribe of Alaska, includes insurance, a 401K retirement plan with employer match, 15 paid holidays, personal time off, and access to a fitness program. The starting pay is $25.13 to $28,.77, depending on experience. For more details, email jobs@sitkatribe-nsn.gov or call 907-747-3207.

the RIDE seeks three new full-time, benefitted drivers
Are you looking for a full-time, fully benefitted job? Sitka's the RIDE needs three new drivers to fill its staff. the RIDE runs from 6:30 a.m. to 7:30 p.m., and in normal times there are three routes. The starting wage has been increased to $18 per hour, and there is premium pay when Sitka's Covid alert level is Moderate or above. The benefits package includes health insurance, paid sick and vacation leave, and a pension plan. A CDL is not required, but is preferred. This is a year-round position. In addition, the RIDE needs part-time on-call drivers. For more details, email jobs@sitkatribe-nsn.gov or call 907-747-3207.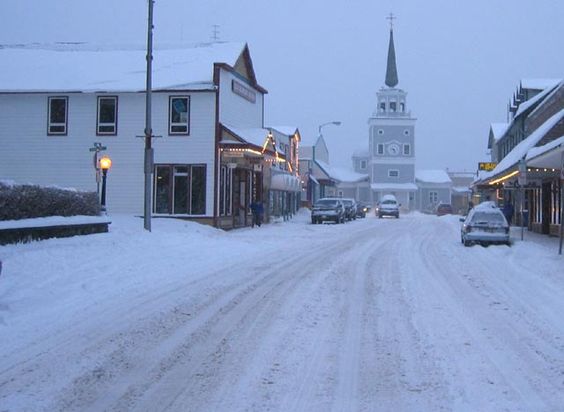 Please check our Facebook page for route and weather updates
We don't like it, but sometimes a bus breaks down, we get snow, or there is a construction project on one of our routes that impacts our schedule. Please watch our Facebook page for route updates. If there is a weather schedule/route change, it will be announced on our local radio stations before it shows up on Facebook or the website, or you can call the RIDE at 747-7103 for more details.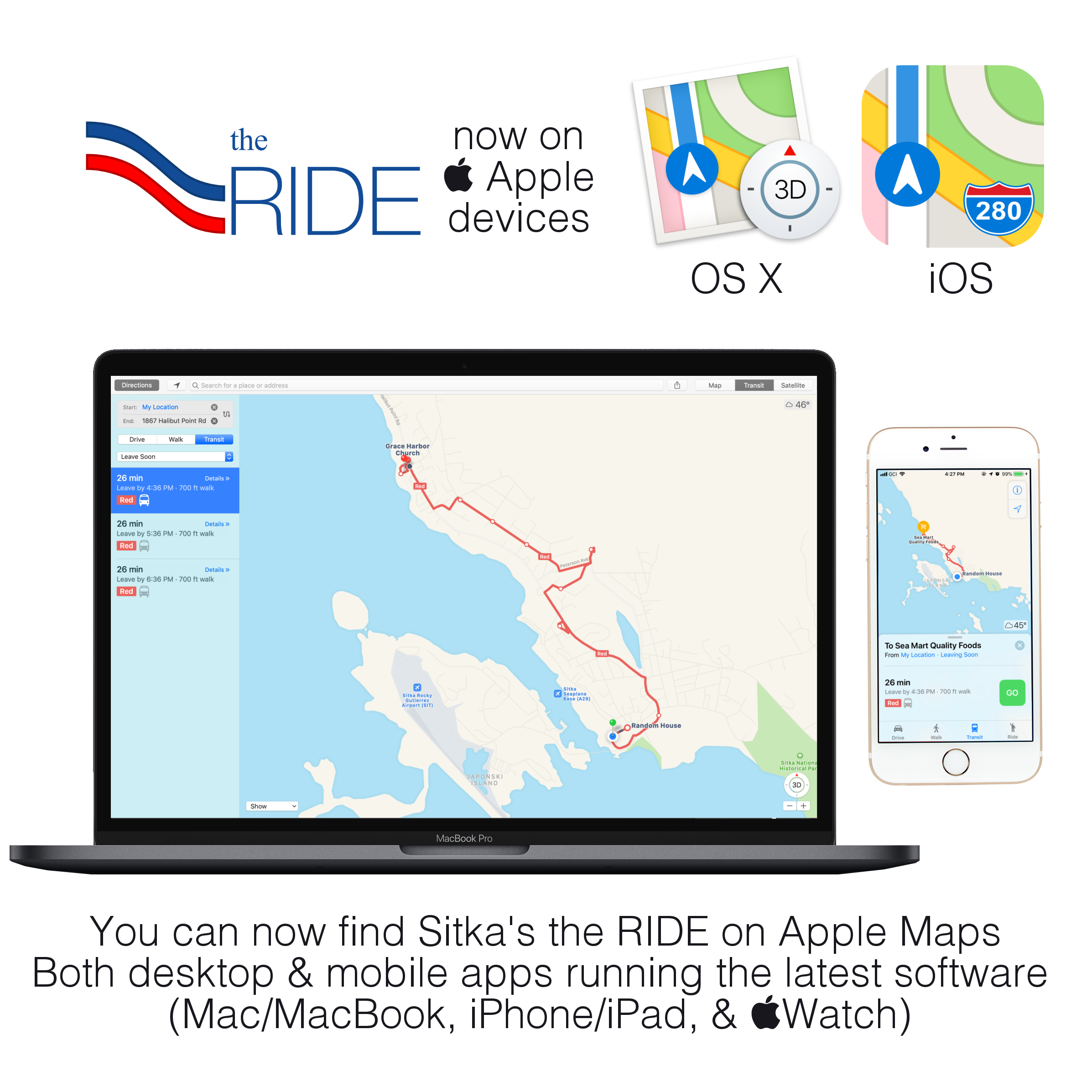 Find the RIDE on Apple Maps
Did you know you can now find the RIDE on Apple Maps? You can find schedules and route maps for the RIDE on Apple Maps. We're helping keep you connected to public transit in Sitka.

Please keep bus loading zones and bus stops clear
In recent weeks there have been several drivers parking in the bus loading zone in the Crescent Harbor parking lot or at marked bus stops downtown. Please don't do this, especially since the safety of our riders depends on us pulling the buses into these marked spots so riders can safely board or get off the buses. The Sitka Police Department does ticket vehicles parked in bus-loading zones/bus stops, as you can see in the photos from Crescent Harbor. There were at least seven vehicles ticketed the morning of Aug. 16, 2018.
At Crescent Harbor, the entire row of parking spaces next to Harbor Drive is designated as a bus loading zone from 6:30 a.m. to 7:30 p.m. on week days. Even one car next to the bathrooms can force our buses out into the driving lane. The only time you are allowed to park there is on weekends and holidays.
We also have several people parking in marked bus stops in front of the Sheet'ká Kwáan Naa Kahídi on Katlian Street or the framing shop on Lincoln Street. These spots are for buses only (not charter fishing vans). We need to get our bus completely out of the driving lane to pick up passengers, and it's unsafe for our drivers to have to unload riders from the middle of the street.
Your help keeping these bus stops clear is greatly appreciated.

Find the RIDE on Google Maps
Want to know how long it takes to get from the ferry terminal to Whale Park with the RIDE? It takes 55 minutes, according to a search on Google Maps, http://goo.gl/nkjvzE. To enter a query, go to https://www.google.com/maps (or use the Google Maps app on your cellphone). In the upper left corner of the screen will be a blue diamond that says "Directions" when you click on it. After you click on it, look for the bus icon (third from the left, between the car and the walker) and click it. Then type where you are and where you need to go in the two lines beneath it. Easy peasy