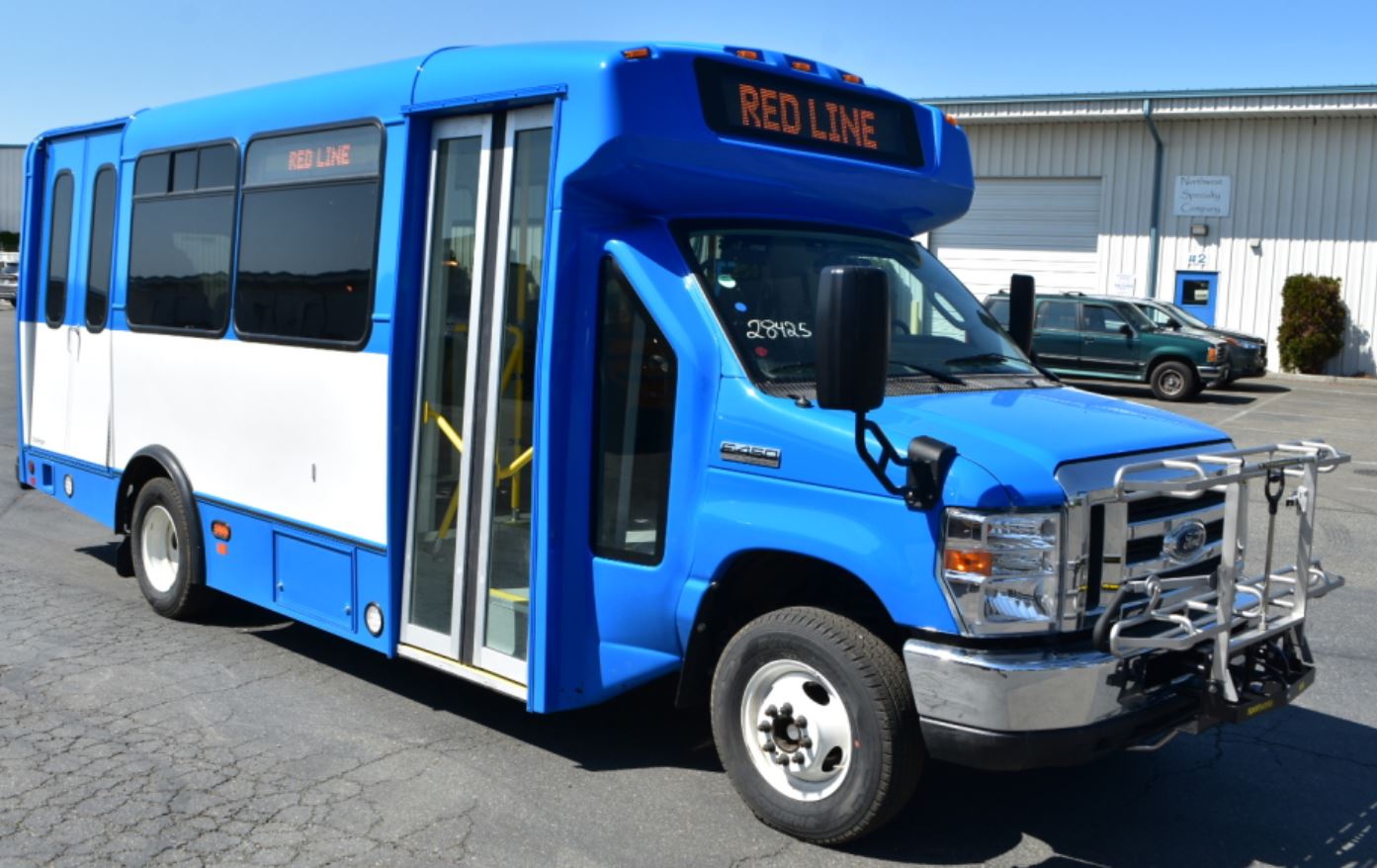 The RIDE, Sitka's public transit system will restart service on Monday, July 13th. Both the fixed-route buses (the RIDE) and the elder and paratransit buses (Care-A-Van) will be in service. Because of the COVID-19 coronavirus, "the RIDE" will operate under new, updated protocols for both passengers and drivers. The new protocols are supported by Center for Community and Southeast Senior Service. The Sitka Tribe of Alaska, which operates the RIDE fixed-route services adopted the new protocols in a resolution on June 17, 2020.
The new protocols require all riders and employees of "the RIDE" fixed-route or Care-A-Van public transit to:
Follow driver instructions and signs posted by transit management on spacing of riders on the buses to increase social distancing, and any other directions by the driver to riders.
Wear a face mask that covers the nostrils to the chin, when boarding and at all times while inside a bus.
Restrict transit bus travel to point-to-point service only (no riding one or more loops of a bus route).
Refrain from any eating or drinking on the bus.
Be aware that drivers will only allow each bus to be filled with approximately 50 percent of that bus's capacity for riders, which means that some riders may be denied service when the bus is at 50 percent capacity – if a bus just passes by a stop, please understand the bus was at capacity.
Disposable masks and hand sanitizer will be available to all riders. Please visit us at www.ridesitka.com or our Facebook page to read more about the new protocols and about exceptions to the mask rule. Any exception must be approved by Center for Community.
Persons wanting to ride on Care-A-Van should call 747-8617 to schedule a ride.
Fixed-route schedules will remain the same as before March 20, with exception that there will be no service to Gary Paxton Industrial Park on the Blue Line (Sawmill Creek Road). Blue Line route will end at Whale Park.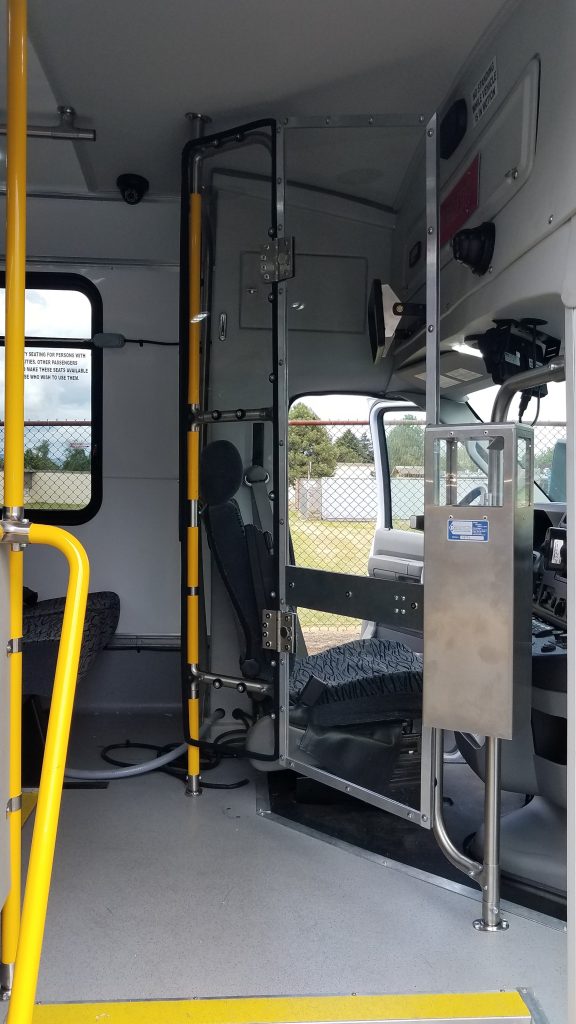 The RIDE and Care-A-Van are taking extra steps to try to protect both riders and employees. Buses will deep-cleaned after every day in use, and temporary vinyl barriers will separate the driver from the passengers. Riders will be asked to sit only in allowed seats that are spaced for social distancing, and each bus will carry only 50 percent of its full capacity of riders. Touchless hand-sanitizer dispensers will be available to all riders on the buses.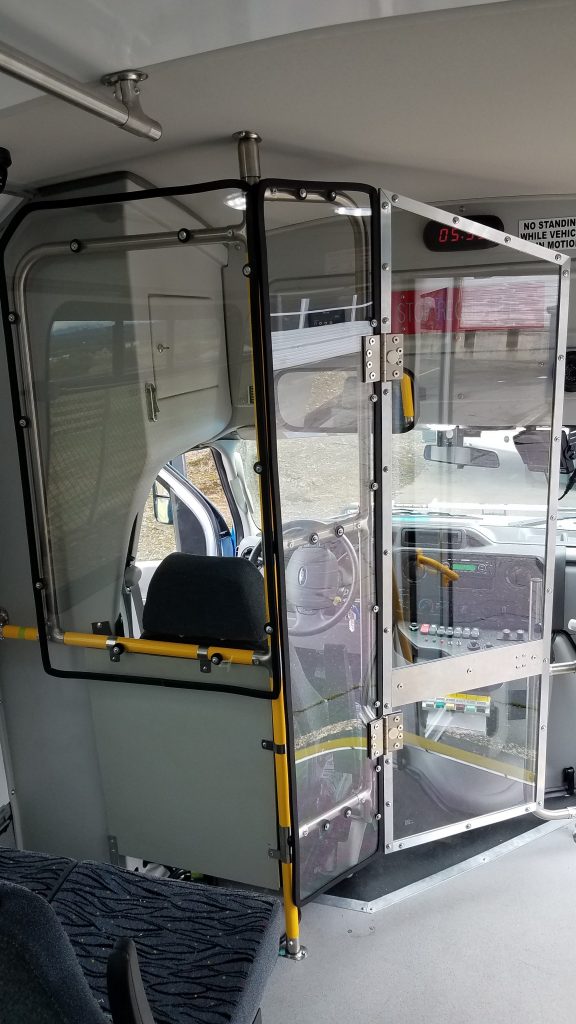 As more supplies become available, and as new buses arrive in the next three months, the RIDE will install permanent, rigid plexiglass barriers between driver and passengers, sneeze-guard shields on the top of seats, and advanced HEPA filters in the bus air conditioning and heating systems.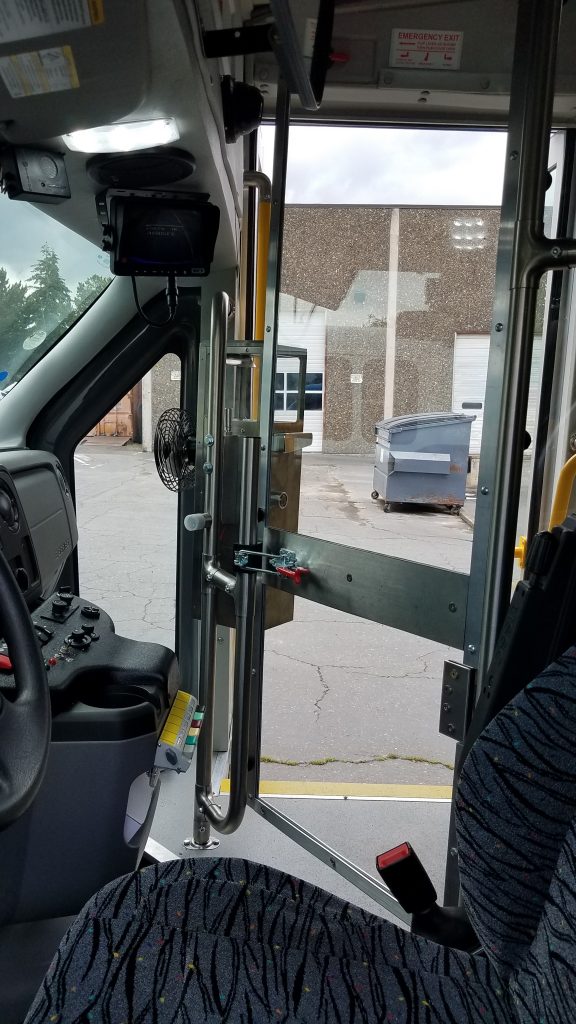 Sitka Tribe of Alaska, Center for Community, and Swan Lake Senior Center look forward to the community's support of and compliance with these protocols designed to increase safety for everyone.